GlobeNewswire: Contact Us

We're here to help you find the solutions and support you need.
Share Your News with Media, Investors and Consumers
GlobeNewswire is one of the world's largest newswire distribution networks. We'll help you increase brand awareness, online visibility, and earned media with targeted press release distribution.
Reach media outlets, trade publications, websites, social media and more
Distribute news to 158 countries in 35 local languages
Choose from 1,000+ newslines across geography, industry and media type
Satisfy disclosure and regulatory requirements
Get 24/7/365 editorial support
Measure performance with Newswire Analytics
Contact us for more information and pricing options.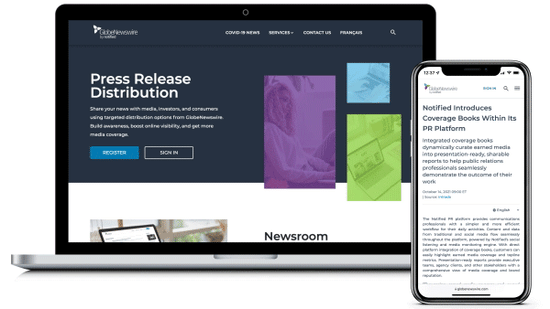 | | | |
| --- | --- | --- |
| North America | Europe/Middle East/Africa | |
| United States & Canada | United Kingdom | |
| | | Hong Kong |
Belgium & Luxembourg

The Netherlands

Denmark & Iceland

Estonia

Finland

France, Italy, Portugal

Germany

Latvia

Lithuania

United Kingdom
GlobeNewswire Support onsite hours are 9 PM CET Sunday through 9 PM CET Friday. Outside these hours we provide on-call support service, during this time we kindly ask our clients to call and notify the support team of any assistance requests with their releases or urgent issues.
Thank You!
With your help, we've unlocked the "Users Love Us" and more badges on G2.