Manage your earnings calls, investor days, press releases and filings, and your IR website – all in one place.
Key Features:
Dashboard: A central source for all applications, activities, at-a-glance key metrics for each activity, latest news, and direct access to customer support.


Benchmark Reporting: KPIs and trend analytics across all activities to benchmark performance. Add region and industry filters to compare your data against a more specific peer group.


Calendar: A combined view of all IR activities, dynamically managed and displayed, with single-click links to all events and quick access to actionable reports.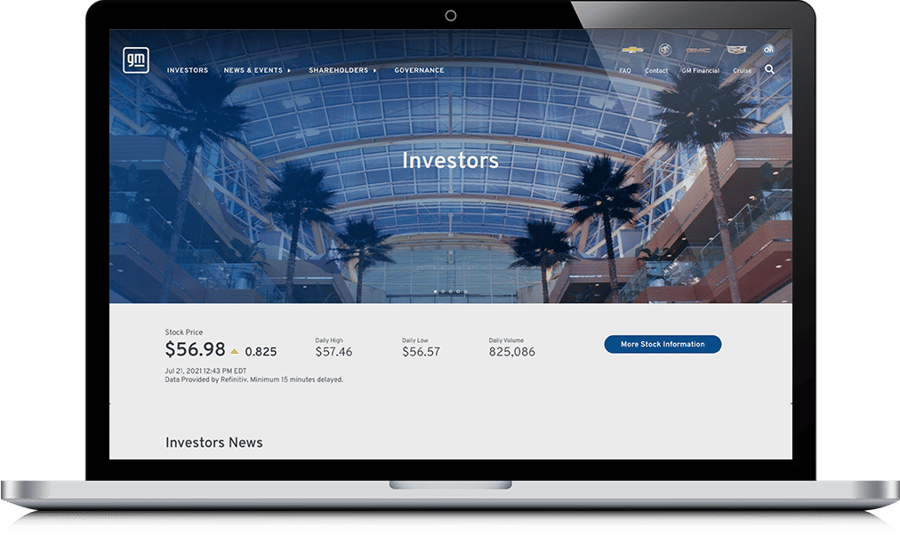 IR Websites
Present your financials, events, and ESG initiatives and provide easy access to critical information, improving transparency and accessibility for investors.
Customize your IR site to match the look and feel of your corporate website, or have us design it to your exact specifications


Dedicated 24/7 customer service for website maintenance, development and support


Enterprise security and guaranteed compliance with multi-factor authentication (MFA) and SSL
Earnings Calls & Investor Days
Provide company updates to your shareholders, analysts, retail and institutional investors, and the media by delivering your corporate events and financial results through conference calls, webcasts, and virtual or hybrid events.
Immersive 2D or 3D environments, live & on-demand programming, in-event matchmaking, real-time multilingual audio content, scheduled breakout rooms, and 1:1 video chat


Branded, interactive experiences that are scalable to accommodate 200,000+ attendees in a single event


Production and A/V support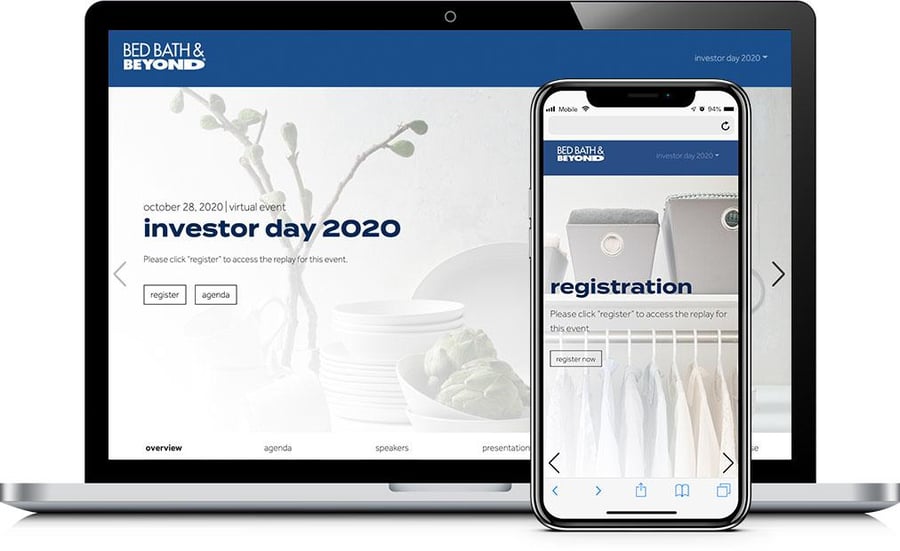 Press Release Distribution & Regulatory Filing
Reach your shareholders and stay compliant with your material announcements.
Target media in 92 countries and 35 local languages


24/7/365 editorial support, and translation services when required


Increase visual interest and reader engagement with Media Snippets


Measure the impact of your releases with Newswire Analytics and earned media reports
"We recently set up our investor website on your platform. Our project manager was a pleasure to work with -- she was helpful, responsive, and extremely knowledgeable. She kept us on track to make sure we reached our deadline and was a joy to partner with." Katie Watson, VP, Communications, 23andMe
" Notified has been our website vendor for the Investor Relations section of our website for some time. They do a great job, so when it came time to redo our entire corporate website, we were pleased to find out that they offered those services. From our first meeting, the Notified team listened and offered thoughtful, creative solutions and provided suggestions that would optimize the user experience, which was a priority. Everyone was very easy to work with, and really took the time to ensure that our needs were being met. I would not hesitate to recommend Notified to companies interested in enhancing their website, it was a great experience and we are thrilled with the final result! " Tiffany Aldrich, Sr. Manager, Corporate Communications, Digital Lead