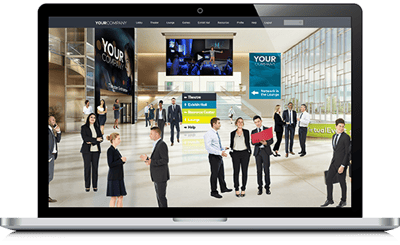 Engage Your Audiences In-person & Online
Fuel your community with programming before, during, and after the event to drive engagement and build meaningful connections.
Allow in-person attendees to join the virtual conversations

Create an immersive, branded experience that will engage your audience

Engage with attendees 1:1 or in a group

Maximize event engagement both in-person and online
Complex Event Planning Made Easy
Manage events better, faster, and at scale with powerful back-end automation with our end-to-end event management platform for any kind of event.
Seamless registration for all types of events
Streamlined content, speaker, exhibitor, and staff management
Simple meeting scheduling tools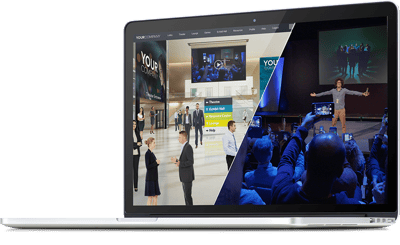 #1
event technology provider

100,000+
webcasts & events annually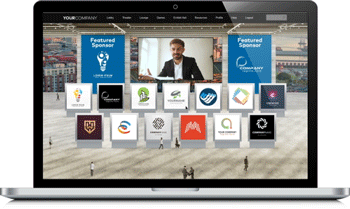 Sponsorship & Monetization
If it is customizable, it is monetizable. Offer your sponsors cross-channel opportunities to maximize value and drive brand awareness.
Provide sponsors with:
Tiered sponsorship packages to blend the best options and increase value
Highly targeted recommendations to connect with and meet other people who are aligned with their professional goals and interests
Pre-, during and post-event engagement tactics to extend value long-term
Real-time insights on performance and ROI
Event Services
Create and deliver events on your own or tap into our team of event experts for help at any point along the way.
Self-service
Full-service event production
Project management
Video production
Creative services and design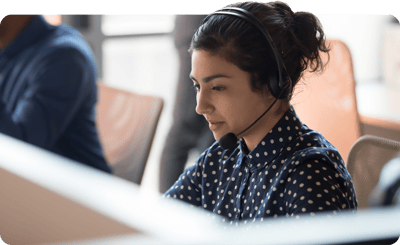 Extend Your Reach
Build Brand Awareness
Drive Engagement
Create New Revenue Streams
Maximize Event ROI
Fuel & Nurture Community


User Conferences
Product Launches
Sales Kick-Offs
Annual Meetings
Investor Days
Trade Shows
Demand Generation
"Just a heartfelt thanks for how well Notified made us look for this year's Annual Meeting. The changes in the platform created an awesome experience for our members, and they told us so." Reggie Henry, Chief Information Officer, ASAE
"We not only successfully transitioned our in-person experience to virtual but also reached a far greater audience than we ever could at the physical event." Emmet Helmes, Global Online Events Lead, Red Hat